Classic UGG 5825 for Women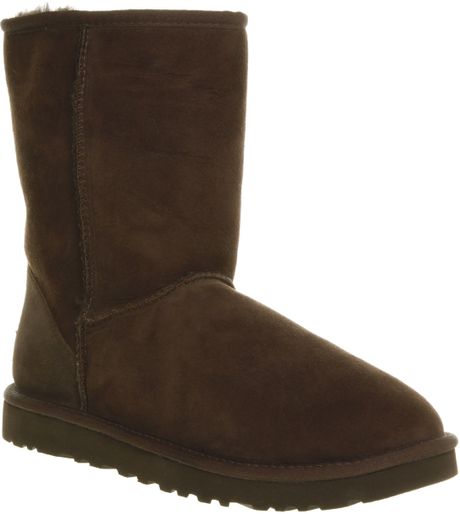 UGG Boots? For Men?
Winter is about to come, and it's getting windy and cold. All I want to do is just laying on my bed with 2 pieces of blanket. For someone who isn't used to cold weather i freeze easily and i hate that! Lately I've been using the Onion-Look (read my older post, if you don't know what it is) and comparing to me, the germans don't get cold in this weather.
Soft fluffy Sheep skin inside the boots seems to be so promising. I have to say they aren't really my look, but i've read so many good reviews and comments about these boots (how warm and how comfortable they are). Therefore i decided to spare some of my money to get these boots!
The thing i don't like about this boots is just that these Boots need a really good care!
Holy mother! The boots cost self so much money, and this kit cost 40
€. I've read some reviews, a pair of UGG Boots would last at least 5 years, if they have a good care.
Till now I just wear these Boots from HUB, the ones i got from my Best friend back there, Disa. They're slightly smaller than my size, but it's okay, and they're not as fluffy as for 3 years ago.
So! I told my self:
SPARE SOME GOD DAMN MONEY, AND GET THOSE MOTHER FATHER UGG BOOTS! *_*